* Chinese New Year Offer. 10% Off for Programming Courses & 7% Off for Multimedia & Ms Office Courses. Offer Valid till 31/01/2019
More Info
Interior Design

This course focuses on the design visualization toolsets of 3ds Max and V-Ray.
At the end of this course, students will be able to build any interior and exterior architectural models.
Students will learn how to efficiently construct interior furnishings and V-Ray toolsets will enable to organize, place and light the designs.
| Course Name | Duration | Entry Requirement | Fee (SGD) |
| --- | --- | --- | --- |
| Interior Design | 16 hrs | Basic Computer Knowledge | S$480 |
For alternate time slots, please call 63360244/96503505
Course Content
Module 1: Introduction to 3DS MAX
Introduction to 3D max Interface
Introduction to different 3D views
Maximizing minimizing view port
Changing views of a 3D object
Working with unit set up
Opening New file, Saving file
Pan view
Module 2: 3D Objects
Using standard primitive objects
Scaling Moving Rotating objects
Selecting objects
Selecting object by name
Snap Toggle options
Aligning 3d objects
Mirror option
Module 3: Modeling
Create Panel
Modeling with standard primitive objects
Editing standard primitive
Editable polygons
Elements of editable polygon
Modifying editable polygon
Using vertex and Polygon
Adding, Removing, Welding vertex
Extrude Polygon
Beveling, Bridging, Inserting
Introducing Quick slice and slice plane
Using Boolean, revolve, Loft
Using shape options
Lathe option
Modeling doors, Windows and Stairs
Modeling objects using Extended primitives
AEC Extended options
Module 4: Advanced modeling
Advanced objects modeling
Creating Elevation from the AutoCAD Drawing Plan
Interior objects Modeling
Module 5: Texturing with V Ray Tools
Coloring objects
Material Texturing using images
Steel Materials and Glass material
UVW Mapping, Bump mapping
Vray Displacement Mapping
Giving reflections to materials
Editing Materials
Changing Materials
Vray Light Material
Module 6: V Ray Lighting
Lighting Objects with V Ray
V Ray Lights
V Ray Sky light
Standard lights
Photometric lights
Direct Light
Target Lights
Interior Lighting
Exterior lighting
Editing light parameters
Light properties
Applying shadow maps
Intensity/Color/Attenuation
Module 7: Using Camera with V Ray Settings
Using 3d Cameras
Target and Free Camera
Using Camera Parameters
Lens options
Positioning Camera
Moving Camera
Animating Camera with Paths
Module 8: Camera Animation
Introducing Animation
Animating Objects using key frame
Animating Camera with Paths
Taking output
Module 9: Rendering Interior and Exterior
Using assign renderer
V Ray Render setting
Rendering 3d views
Rendering stills and Movie
Time out put setting
Output size setting
Saving files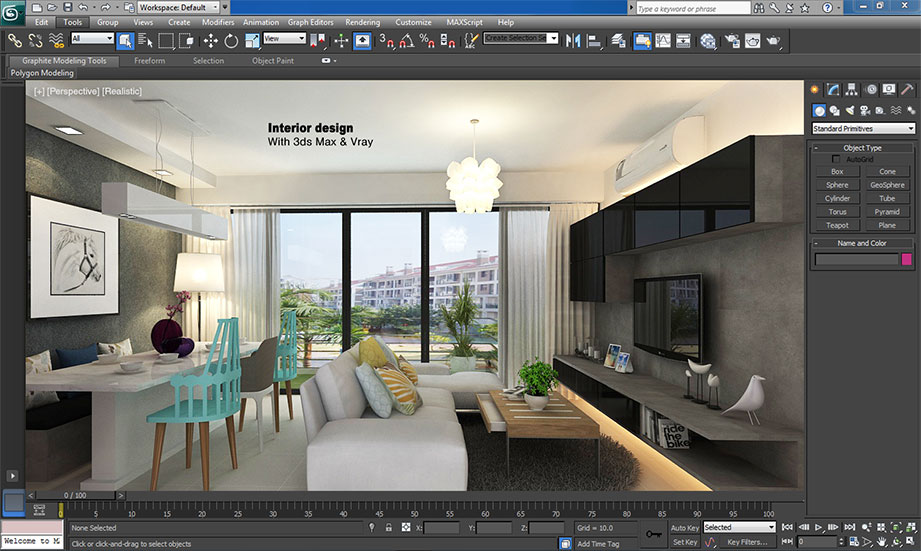 Course Name
Duration
Entry Requirement
Fee (SGD)
Interior Design
16 hrs
Basic Computer Knowledge
S$480
Time Slot
Please call 63360244/96503505
or
mail to info.sg@gteceducation.com
We also provides flexible timing to meet the customer's requirement


Your Request Submitted Successfully.
Frequently asked questions
No data found